Making sporting excellence a dream within reach
Founded in December 2017, ELMS Sports Foundation is a non-profit organization formed to improve physical literacy and achieve sporting excellence in India. The foundation has, at its helm, Indian badminton legend — and one of the pioneers of physical literacy in India — Pullela Gopichand, as well as India's only individual Olympic gold medalist and shooting legend Abhinav Bindra.
Dani Foundation has been serving as a promoter, contributor, and thought leader for the initiatives of ELMS from the outset.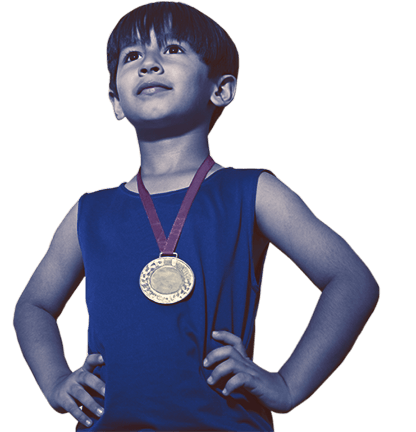 Creating waves of change
9001:2015
ISO 9001:2015 received by the center in 2019 — making the center one of the few in the country to receive it
5 Sports
Khelo India accreditation received for five sports: athletics, wrestling, volleyball, fencing, judo
2 Tournaments
Tournaments included: School Games Federation of India (SGFI) — university, national levels (by federations), Khelo India, international level
136 Medals
Cumulative rise in medal tally from 65 in 2017-18 to 95 in 2018-19 to 136 in 2019-20
2 Athletes
A female athlete (athletics - 400 m) and a male athlete (archery) selected for Olympic training camp
1500+
PE teachers in Gujarat trained at one of the largest physical education programmes: 'Train the Trainer' in 2018
Encouraging them to be physically active for life
ELMS is making necessary interventions to address the current shortcomings within the Indian sporting landscape, through a holistic approach to physical literacy.
The organization works with physical education teachers, school teachers, school principals, and relevant government authorities to give a large number of children the necessary access to physical education from an early age. The aim is to encourage them to be physically active for life.
ELMS has conducted a variety of workshops and sessions on physical literacy since 2018. These include sessions with PE teachers in Maharashtra, Kerala, Mizoram, Andhra Pradesh, Gujarat, Madhya Pradesh, and Telangana, to name a few.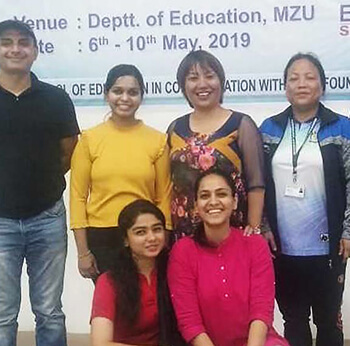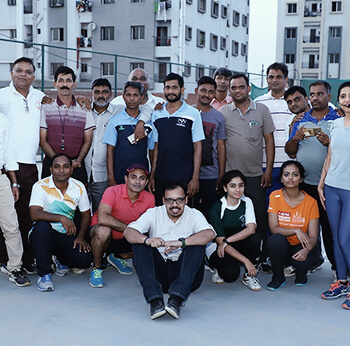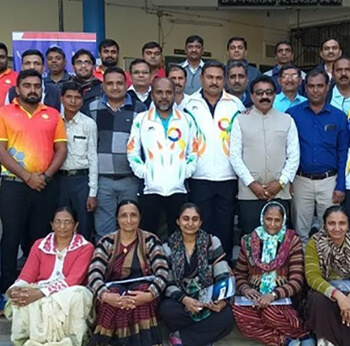 In addition to working with PE teachers, ELMS has also conducted sessions for PE students from prestigious colleges, such as Lakshmibai National College Of Physical Education, Thiruvananthapuram, and Shri Shivaji College of Physical Education, Pune.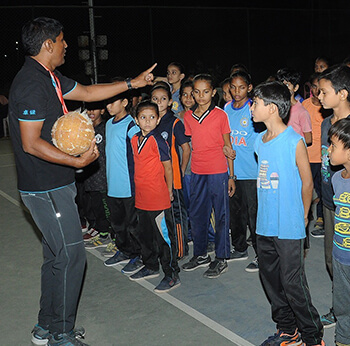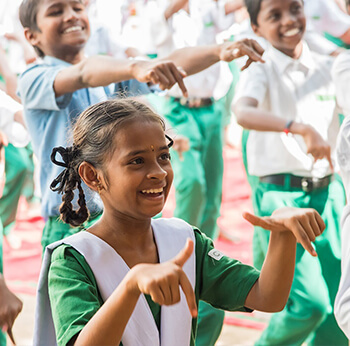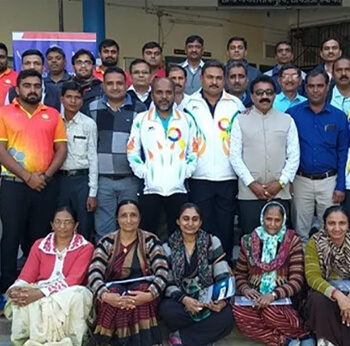 Further, knowing that training PE teachers may not be enough on its own, and in order to help them, the organization also conducts training for administrators and principals on the importance of physical literacy in schools.
Preparing them for the world's greatest sporting stages
ELMS' efforts extend beyond physical literacy to also include a focus on the development of high-performance sport in India. The endeavor is to see Indian athletes competing and winning regularly on the world's greatest sporting stages.
To facilitate this, ELMS, with inputs from minds like Gopichand, Bindra, and other stakeholders, is undertaking necessary initiatives. These comprise devising sport-specific and athlete-specific high-performance plans, delivering high-performance leadership programmes for sports administrators, pursuing thought leadership in high-performance sports management, and more.
Forming partnerships that shapes brighter future
To help athletes achieve success in high-performance sport, ELMS has pursued and entered into partnerships with various sports authorities and other related organizations. These public-private partnerships (PPPs) aim to improve the overall experience of athletes and coaches, while focusing on the first two impact areas of physical literacy and high-performance sport.
One key ELMS PPP is its partnership with the Sports Authority of Gujarat (SAG) at the latter's District Sports Coaching Center in Nadiad, which trains 320 athletes across seven sports.
ELMS has devised a high-performance plan for all the 320 athletes, coaches and support staff at the center. These athletes and coaches belong to seven sporting disciplines – athletics, wrestling, archery, fencing, volleyball, taekwondo, and judo – with more sports, including table tennis, in the pipeline.
ELMS monitors athlete training and performance data across sports in addition to athlete-coach and athlete-infrastructure ratio to provide quality feedback to SAG for implementation and to provide suggestions to SAG in terms of infrastructure development, respectively.
Of the 320 athletes at the centre, 95 are Khelo India athletes. It has drawn attention from the government and Sports Ministry and is enabling the center to be seen as one that's capable of contributing significantly to the athletes' development
Fundamental changes
to accelerate quality growth
With the support of Dani Foundation, ELMS has successfully imbibed important aspects of high-performance sport at the center, including sports science, nutrition, and sports physiology & psychology.
Dani Foundation's robust involvement with ELMS has also seen certain important ancillary aspects receive significant attention through the center in Nadiad. ELMS has mandated every person at the residential center be made aware of and educated about legal discourse, including the Protection of Children from Sexual Offences (POCSO) Act and the Policy for Prevention of Sexual Harassment (POSH) Act.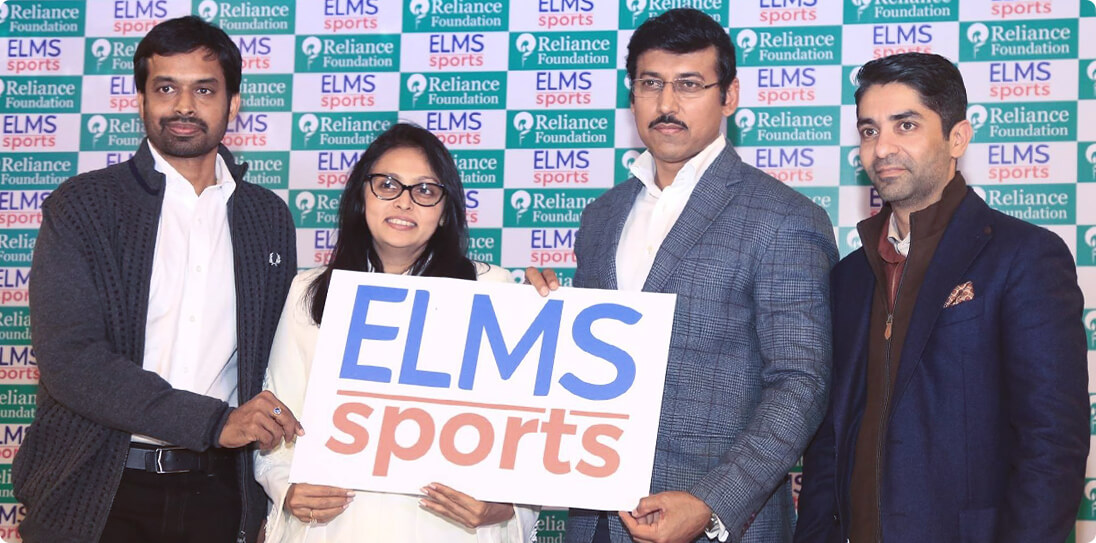 The long-term vision for the PPP in the context of the center in Nadiad, and in extension of the vision for ELMS and Dani Foundation,
is to raise its standard by improving infrastructure with the SAG's support and approval. Dani Foundation aims to see the center become a successful model for imparting physical literacy and nurturing athletes who can excel at high-performance sport.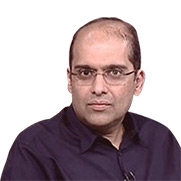 To develop sustainable sports eco-system, private partners need to work in collaborations with the government.
- Jalaj Dani | Founder