Change is a kick away!
Are you looking for an opportunity to make a positive impact in your community and develop leadership skills? Look no further than the Sports for Transformation fellowship by Dani Foundation. Our one-of-a-kind program combines the power of sports with the goal of community development. By joining the fellowship, you will not only improve the lives of children, but also gain valuable perspective and leadership skills. Don't miss out on this chance to make a difference and grow as an individual. Join the 'Sports for Transformation' fellowship today!
It is an unique opportunity for youth from across India to work in schools among students and enable them to participate in sports. The two-year programme will place fellows at Kapadwanj, Gujarat in the first year followed by a location of their choice from various other locations where we function.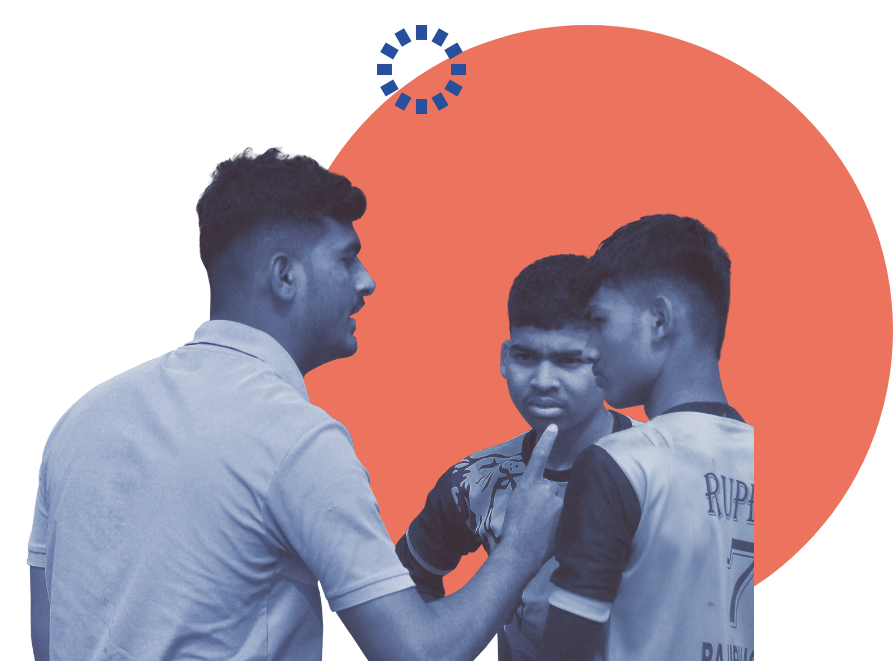 Participating in the Sports for Transformation Fellowship can be a rewarding experience for many reasons. Not only will fellows be able to share their passion for sports with others, but they will also have the opportunity to make a difference in the lives of children who may not have access to sports programs otherwise. Additionally, being a part of the fellowship can provide a sense of purpose and fulfillment, as well as valuable experience for those interested in pursuing a career in coaching or sports management and in developing the sports ecosystem of India from grassroots level.
We are looking for youth between the ages of 20-26, who have passion and commitment towards our movement that places every child's right to play and learn at the heart of what we do.
In order to be eligible for the fellowship, you must be an Indian citizen, and must have graduated with a minimum of a Bachelor's degree by June/July 2023.
Our cohort will be diverse. Youth from varied social and academic backgrounds are encouraged to apply. Applicants with demonstrated experience in leadership roles in sports development, coaching and/or have participated in district or state level sports will be preferred but it is not mandatory.

The Sports for Transformation
Fellowship selection process
Round 2
Telephonic Conversation
Round 3
Interview 1, Interview 2 (if needed)
Application Date & Outcome Dates
Last date to apply - 10th Feb 2023
Final Selection of fellows - April 2023
Fellowship Starts - June 2023
Application for the June 2023
Cohort is now open
For more information mail us at fellowship@dani.in
Apply Now
Fellowship FAQs
1. Why should I join the fellowship?

If you are passionate about Sports, want to contribute to the sports and development ecosystem in India and are keen to take up a challenging journey for the next 2 years of your life this fellowship is for you. The fellowship provides you with a holistic perspective into the Sports for Transformation and the general sports ecosystem in India. It will also give you an opportunity to work on your leadership skills and develop a deeper understanding of the specific domains within the sports ecosystem.
2. What is the duration of the fellowship?

The Dani Foundation - Sports for Transformation Fellowship is for 2 years starting in June 2023.
3. What does the fellowship journey entail?
Timeline
Year 1

Onboarding and Induction
June 2023
Orientation to KKM and allocation of Schools
June 2023
Sports and Physical Education Classroom intervention
July - Oct 2023
Bootcamp 1
Oct 2023
Sports and Physical Education Classroom intervention
Nov 2023 - Mar 2024
Community Project
Apr - May 2024
Bootcamp 2
June 2024
Year 2

Fellows Specialization Project
Jul - Oct 2024
Bootcamp 3
Oct 2024
Industrial Internship / Research Project
Nov 2024 - Mar 2025
Bootcamp 4 and Placements
May - Jun 2025
Experiences
Conducting Sports and Physical Education Classes with school students.
Developing and implementing group and individual projects.
Theoretical and academic perspective in the sports ecosystem from experts.
Personal Growth and Leadership Development.
Focussed experience and perspective in an area of specialization.
Professional exposure in Sports for Transformation and the general sports ecosystem.
4. What is the eligibility criteria for the fellowship?

The following is the eligibility criteria for the fellowship
Minimum Bachelor's degree from one of the recognized Universities in India or abroad.
Comfortable in Reading and Writing in English.
Comfortable working with children from different communities.
One of the following experience will be an advantage:

Has been a sports person themselves, played at District/ State / National level.
Has at least 6 to 12 months of experience working with children/young adults.
Has at least 6 to 12 months of experience of working with communities on any of the development issues, such as Gender, Health, Sanitation, Rights etc.

Has shown exemplary leadership skills in the past.
Applicants should be of the ages between 20-26 years.
5. Where will I be placed during two years of the fellowship?

In year I of the fellowship the fellows will be placed in Kapadvanj, Gujarat, India. For year II the fellows will be placed in a location of their choice among the places where we function depending on the area of specialization.
6. What is the stipend provided during the fellowship?

The remuneration for the fellowship will be 18000 INR + Accommodation + Travel reimbursement on actuals.
7. What kind of accommodation support will be provided?

The fellows will be provided with the accommodation at their base location on a sharing basis.
8. What kind of support will I have in terms of mentorship and guidance?

The fellows will be provided with regular support during the course of their fellowship. They will also get the support sessions with the field experts. We will provide support in ideation and implementation of fellows' projects. Each fellow will be assigned a mentor who will provide them support in their fellowship journey.
9. What options will be open for me post fellowship?

The fellowship will equip fellows to be a part of the sports for the development and overall sports eco-system in India as well as abroad.
After completion of their fellowship the fellows will have the opportunity to work on curriculum development of sports in schools, work on high performance sports, sports management, sports entrepreneurship, sports for people with disability, and sports with early years etc.
The two years of fellowship will provide the fellows with exposure that will enable them to innovate and work towards equitable sports development.
10. Can I support the movement even if I am not selected for the fellowship? (Volunteer, internship)

Yes, you can definitely reach out for volunteering or internship opportunities. Check our website for updates on the same or mail to us at
info@elmssportsfoundation.com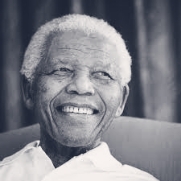 Sports have the power to change the world. It has the power to inspire, it has the power to unite people in a way that little else does.
- Nelson Mandela