Collaborations that
create something bigger
The association between Kapadwanj Kelavani Mandal (KKM) Trust and Dani Foundation is a long-standing one. Established in 1940, KKM Trust was founded with a vision to 'provide affordable education for every citizen' of Kapadwanj.
Over the last eight decades, the vision of the Trust has evolved and the association between the two organizations become stronger. The two have combined their capacities and united their visions to propel larger change not only in Kapadwanj but also across Kheda, Anand, and other districts of Gujarat.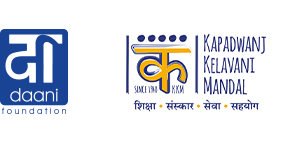 Positive impact through strong associations
10+ Lakh
Students' learning impacted through educational institutions & partnerships since Dani Foundation association
10+ Crore
Worth of infrastructure support provided by Dani Foundation since association
2.3 Lakh
People treated through Dani Foundation & KKM healthcare initiatives in 2019-20
From Education to Holistic Learning
With the objective to holistically improve the quality and experience of education and empower the internal stakeholders to broaden their vision in making education a platform for positive change, Dani Foundation has facilitated several partnerships and knowledge sharing initiatives.
1 Million
student lives positively impacted through holistic learning initiatives
4000+
families directly impacted by the 15 existing KKM educational institutions
152
Teachers & Trainers hired by the KKM since Dani Foundation association
NGOs we have partnered with to bring a more holistic approach to education

A knowledge sharing initiative that introduced KKM stakeholders to case studies, examples, and best practices while working with pre-primary students.
50% increase in enrolment in primary and pre-primary schools since Dani Foundation association

The goal was to improve processes within the education system, using a bottom-up approach such that the eventual student benefited greatly from an improved school setup and environment.
Reforms were carried out at a leadership and office-bearer level across educational institutions. Key focus areas like teacher training, organizational setup, and curriculum management were addressed.
A district-level public education transformation program that saw more than 1300 schools and over 7000 teachers come under its ambit.

Transformative learning through innovative methods and models that have successfully been implemented by KKM Trust
Science on Wheels – A learning outreach initiative that involves science labs set up in vans going to schools across villages; resulting in increased attendance and interest from students to learn science concepts through a practical medium
Lab on Bike – At schools situated in villages that cannot be accessed by mobile science vans due to inadequate roads, the same model is implemented with labs set up on bikes; to ensure every student receives access to this novel way of learning science concepts
Operation Vasantha – A learning outreach program focused on reintegrating dropouts and students who discontinue education as a result of their socio-economic situation
5 lakh+ students reintegrated into mainstream education through 35 functioning Operation Vasantha centres
KKM schools instituted by the founding family of Dani foundation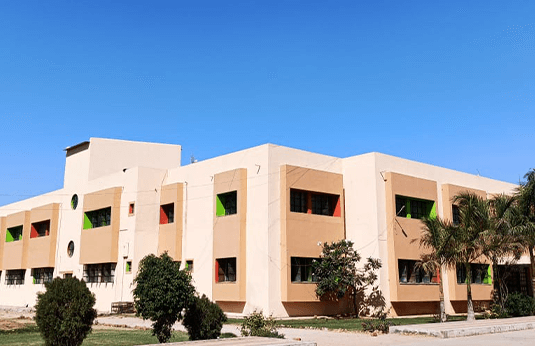 Shri S.C. Dani Gujarati Medium School (2005)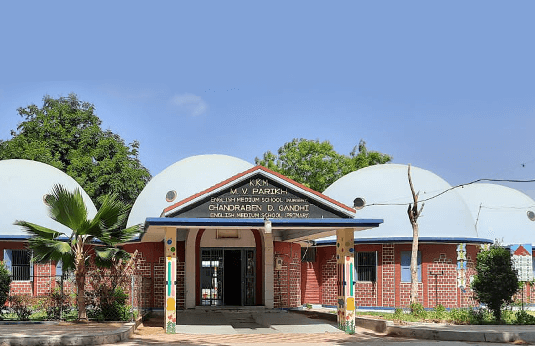 K.S. Dani Kaushalyavardhan Kendra (for Skill Building & Livelihood Training)
Better lives through better livelihoods
Over the past decade, Dani Foundation has been instrumental in placing skill building and livelihood training at the core of KKM's work in Kapadwanj. The foundation's efforts, in this evolving focus area, have enabled multiple partnerships with external organizations to promote skill development along with providing necessary financial support.
Partnerships aimed at facilitating better living
By entering into partnerships with Pipaltree Ventures and Quess Alliance, KKM was able to impart skill training for construction-related work. The trust later joined hands with the Pradhan Mantri Kaushal Vikas Yojana (PMKVY) and is actively associated with the organization to provide skill development opportunities to the citizens of Kapadwanj.
More recently, Dani Foundation has also been providing support to farmers through toolkits with necessary farming equipment.
Making healthier communities a reality
The primary areas of healthcare outreach of the Dani Foundation partnership with KKM are improvement of healthcare infrastructure and mother-child care.
2.3 Lakhs
lives made better across districts in Gujarat in 2019-20 alone, through access to medical treatment
With a view to improving access to affordable healthcare, Dani Foundation facilitated KKM's association with Tribhuvandas Foundation, the service arm of Amul Dairy. The partnership resulted in better healthcare services in the Kheda, Anand, and Mahisagar districts of Guajarat, among others.
Dani Foundation has also been providing support during the coronavirus pandemic by making medical equipment and ventilators available in the Kheda and Anand districts.
On a mission to enable sporting glory
Through KKM's association with Dani Foundation, a keen focus on sports and physical literacy as a viable medium of expression and possible career alternative has become embedded in the former's ethos. From having one unused badminton facility with sub-par grounds for other sports, KKM has come a long way in improving its sporting infrastructure.
Today, with an all-purpose gymnasium and other infrastructural renovations and additions in place, the trust has facilities for a range of sports, including badminton, table tennis, and volleyball.
1900
participants from Kapadwanj for the district-level Khel Mahakumbh, including winners
650
participants for the Kapadwanj Open
2
U-14 girls selected for the Gujarat football team, to participate in national-level competitions
1
district-level sports facility developed in alliance with Sports Authority of Gujarat
A power partnership for a future of sporting excellence
Since Dani Foundation's association with KKM, there has been a surge of sporting activity in Kapadwanj.
KKM formed an alliance with the Sports Authority of Gujarat (SAG) to set up a district-level sports training centre in Kapadwanj to give talented young sportspersons the support they need to perform at national and international levels. The trust has been going a step ahead for these young athletes by also furthering their education at subsidized rates.
Fundamental changes
to accelerate quality growth
In addition to contributing to the holistic growth in key areas, Dani Foundation has been instrumental in inculcating best practices in corporate governance, management and accounting, to further improve efficiency in the functioning of KKM Trust.
In 2012, Dani Foundation invited Give India to conduct a thorough audit of KKM, and provide diagnostics and suggestions to improve its overall functioning. Furthermore, Dani Foundation helped KKM in streamlining finances and adhering to all statutory compliances that are necessary for an NGO.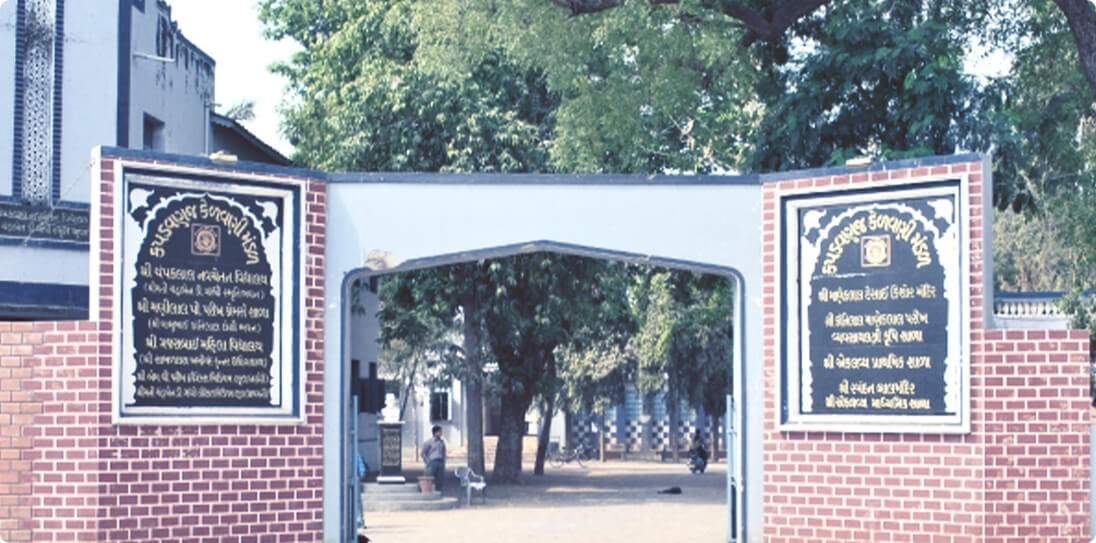 Platinum Certification by GuideStar India 2019
A Platinum certification by GuideStar India is the highest form of appreciation and acknowledgment of its kind among NGOs. It is awarded after rigorous due diligence and acknowledges the efforts of NGOs on parameters of transparency, efficiency, and public accountability.
KKM Trust is one of only 87 Indian NGOs to receive the Platinum certification.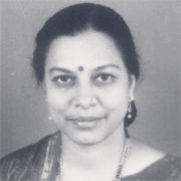 Dani Foundation's involvement has broadened the scope of KKM's vision, reach and development.
- Nila Pandya | Secretary, KKM Trust