Who we are
Creators of positive change that endures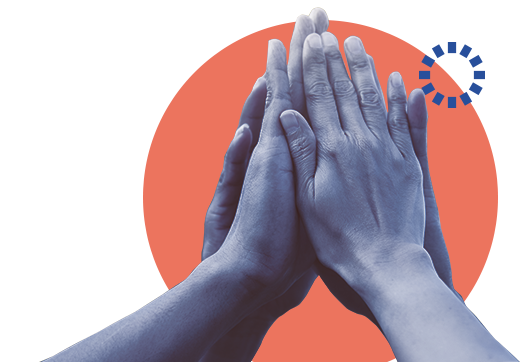 A legacy in leadership and social change
Vita Dani |
Founder
A sports entrepreneur and philanthropist, Vita embodies the hope and fire of today's generation and aims to make a substantial difference in India through sports and philanthropy.
Co-owner of the Chennaiyin Football Club, along with Abhishek Bachchan and M. S. Dhoni, she is a go-getter with tremendous passion and energy. A hands-on team manager, Vita is the silent force behind Chennaiyin FC's two Indian Super League (ISL) titles (2015 and 2017-18). Guided by her belief that Indian children have tremendous potential in sports, Vita's stewardship has ensured that Chennaiyin FC's grassroot-level outreach percolates to children of all age groups. Till date, through her efforts, over 100,000 young children have been engaged in football training in Tamil Nadu (India), and young talent has been recognized and given a credible platform and professional coaching in the U-13, U-15, U-18, and B teams of Chennaiyin FC.
Vita is in the driver's seat to catalyze table tennis in India and aims for an Olympic medal for the nation by 2024 in the sport. To achieve this vision, she has been guiding the development of table tennis at multiple levels. She is the co-owner of Ultimate Table Tennis, the premier league for Table Tennis in India. As Chairperson of 11Sports, she is redefining Indian table tennis and is bringing it to the forefront by organizing tournaments across 25 states in India, with thousands of school children each year.
Vita is also the past president of the MCDTTA (Mumbai City District Table Tennis Association) and a patron of the MSTTA (Maharashtra State Table Tennis Association). She is the co-founder of ELMS Sports Foundation and is on the advisory board of Annamrita. She is also deeply involved with the National Association for Blind (NAB).
It is safe to say that Mrs. Dani is a woman on a mission and her mission is a better India.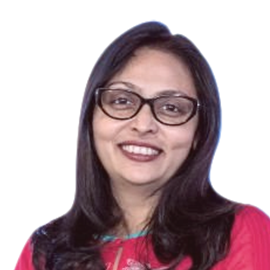 Jalaj Dani |
Founder
A chief promoter of the foundation, he is also a co-promoter of Asian Paints Limited and has spent over two decades in leadership positions within the organization. Currently, he is Chairman - Addverb Technologies, Chairman - IIM Trichy, Independent Director of HDFC and Havells.
In a career spanning over two decades, he has provided leadership in the areas of healthcare, education, rural transformation, sports, skilling, and disaster management. He continues to be on the boards of various organizations, government bodies, and industry chambers.
Key positions held by Jalaj Dani currently:
Chairman, Board of Governors for the Indian Institute of Management (Tiruchirapalli, Tamil Nadu)
Independent Director on the boards of HDFC Limited and Havells India Limited
Director, Reliance Foundation
Member of the Pradhan Mantri Kaushalya Vikas Yojana (PMKVY) Steering Committee
Member, Advisory Committee, Fit India Movement
President of the Sports, Physical Education, Fitness and Leisure Skills Council (SPEFL-SC)
President, Sportscom Industry Confederation
National Council Member (CII) & Co-Chairman of the National Committee on Sports (CII)
National Executive Committee Member, FICCI
Next Generation of Leaders Board (NGLB) of the Indian School of Business (ISB), Hyderabad
Board Member of Piramal Foundation and Piramal Foundation for Education Leadership
Vice President of Kapadwanj Kelavani Mandal, Gujarat
Trustee of the Sir H. N. Reliance Foundation Hospital and Research Centre, Mumbai
Governing Board Member of Mumbai First & Project Mumbai
Member of the governing body of Pandit Deendayal Petroleum University, Gujarat, as Expert Academician
It goes without saying that Mr. Dani is indispensable to Dani Foundation.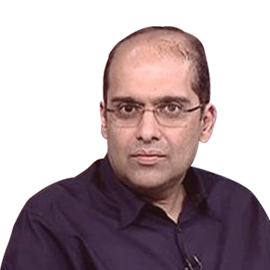 Dani Foundation is supported by the Dani family. It is a body committed to creating a self-sustaining society by empowering individuals and engaging communities through transformative action in society. This includes imparting holistic learning, promoting well-being, providing access to better means of livelihood, and boosting physical literacy and sport. Founders Vita and Jalaj Dani have personally identified these focus areas as social causes that resonate with their vision.
Fuelled by its founders' passion for positive change, Dani Foundation aims to evolve an existing model rather than reinvent the wheel. This mission in constructive philanthropy entails a deeply embedded belief that envisions the establishment of institutions, partnerships, and programs that transcend beyond the lifetimes of the founders, continuing to positively impact the generations to come.