23 Sep 2020
Two-days workshop at LNCPE, Thiruvananthapuram, Kerala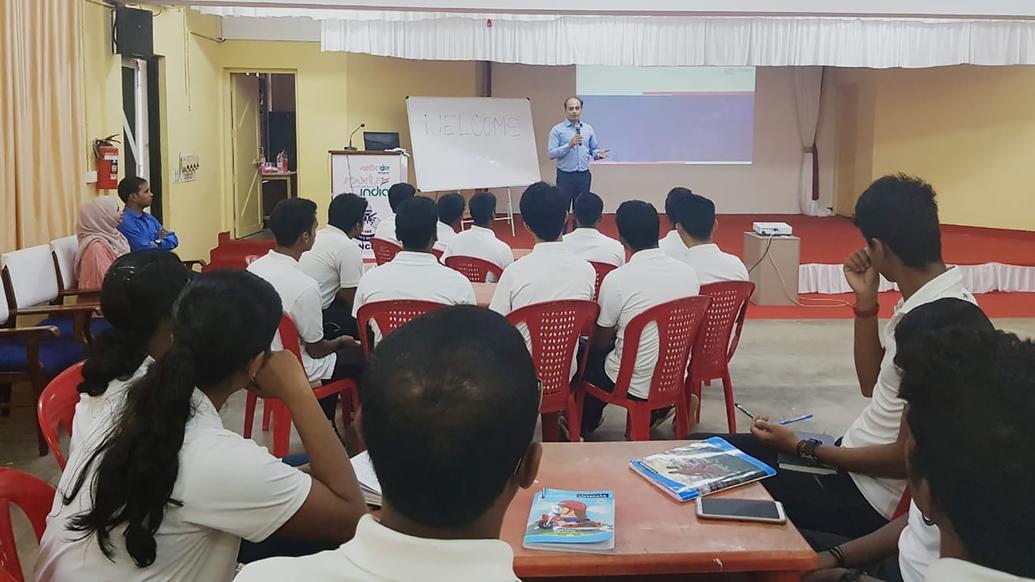 Two-days workshop on Physical Literacy at Lakshmibai National College of Physical Education (LNCPE) in Thiruvananthapuram, Kerala was organised by ELMS Sports Foundation. It was for M.PE students and faculty members of LNCPE. The workshop was held within the LNCPE campus for the convenience of the students and faculty members. ELMS team of experts included Dr. Amit Malik, Zainab Mohd, Ankita Jain and Alfiya Shaikh.
ELMS Sports Foundation since its inception in December 2017 have advocated for quality physical education to be a core part of school curriculum which is important to all students attending school and is particularly important for those who are responsible for imparting this knowledge to the students, that is, the physical education teachers. With this objective, ELMS designed this workshop to inform future PE teachers about Physical Literacy. Physical literacy has become a major focus of physical education, physical activity and sports and is widely used and recognized in the field. At the workshop the experts touched upon the current practices in Physical Literacy and mapped it to Physical Education. An intensive session was conducted on Psychological aspects of Physical Literacy. The in-house sports science expert explained Growth, Development and Maturation in context of Physical Education and Physical Literacy.
One of the experts made a detailed presentation on Curriculum Guidelines, specifying what to teach and when.
Feedback from participants was collected through an online questionnaire and an interactive session at the end of the workshop. Overall, the learners found the workshop to be effective and beneficial. The method of interactive-sessions hooked them to the concept and they felt confident to incorporate it in their daily life. The impact ELMS had at the workshop was particularly evident when Dr Narendra Gangwar, a faculty member at LNCPE in the vote of thanks, said, "Amazing! We are quite impressed with the energy and devotion of all the facilitators, you could tell that they were truly passionate about what they say and do and that itself is captivating!"