03 Sep 2020
District Sports Coaching Center of the Sports Authority of Gujarat at Nadiad receives ISO 9001:2015 certification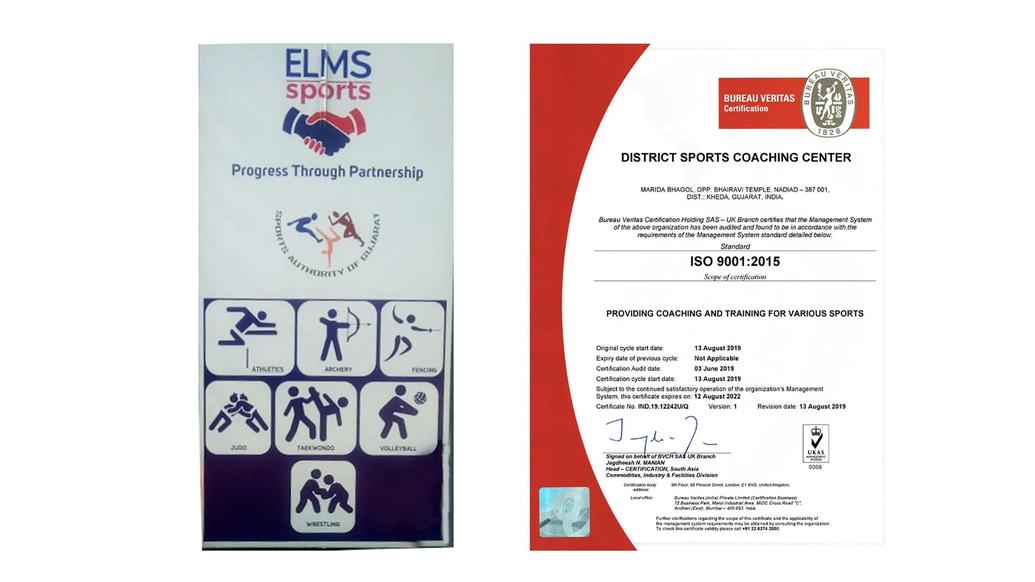 The District Sports Coaching Center of the Sports Authority of Gujarat (SAG), located in Nadiad has received the ISO 9001:2015 certification. This high-performance residential coaching center is being run by SAG in a Public Private Partnership with ELMS Sports Foundation (ELMS) since 2017. The center currently has over 267 athletes spread across 7 sports which includes individual and team sports. This includes athletes under the Khelo India scheme who train at the center.
Athletes of the center have won 95 medals in FY 18-19, a 42 % increase over the previous year. This includes 12 medals at international events.
This certification is an acknowledgment of the robust systems and processes implemented by the center to impart high quality training in a consistent manner. It is one of the few sports coaching centers to receive the ISO 9001:2015 certification.
Mrs. Vita Dani, Chairperson, ELMS Sports Foundation, said, "We are happy to be associated with the Sports Authority of Gujarat and to collaboratively work with them to raise the quality of training and create an environment that enables athletes to excel. The ISO 9001:2015 certification will help in ensuring high-quality training with a focus on constant improvement."